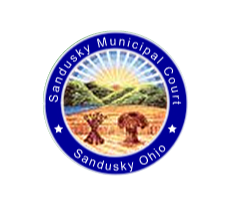 Tue, October 19th 2021
Welcome to the Sandusky Municipal Court
Serving the City of Sandusky, Perkins Township, and the Villages of Bayview and Castalia
Judge Erich J. O'Brien
Kim Piotrowski, Clerk of Court
Due to COVID-19, Sandusky Municipal Court hours are Monday thru Friday, 7am to 3pm. If coming close to 3pm, call prior to coming to court.
Location
222 Meigs Street
Sandusky, Ohio 44870
Contact Info
Phone: (419) 627-5920
Fax: (419) 627-5950
Court Hours
(Closed on Legal Holidays)
Civil Division:
Monday - Friday
7:00a.m. - 4:00p.m.
Traffic/Criminal Division:
Monday - Friday
8:00a.m. - 4:00p.m.
Did You Know?
Did you know you can pay your fines online? Check out the "Online Payments" page for more information.
Please Note: The Sandusky Municipal Court utilizes a collection service for its outstanding delinquent fines.